From WalkBoston, RSVP on Eventbrite.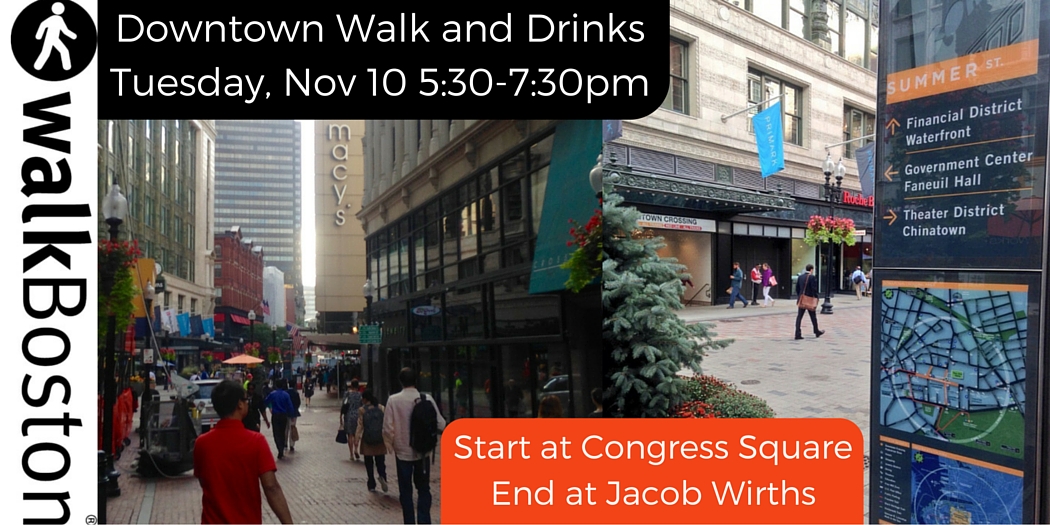 WalkBoston is celebrating our 25th anniversary this year, so we're looking at many different aspects of walkability. On this downtown Boston walk, we'll take a look at "the little lanes" - and how downtown Boston is changing. We'll start at Congress Square and wind our way through Downtown Crossing, finishing the walk with drinks at Jacob Wirth - the birthplace of WalkBoston.
Thank you to our co-hosts the Boston Redevelopment Authority and the Downtown Boston Business Improvement District!